Another edition of Five on Friday – away we go…and thank goodness that Friday is finally here! Can I get an amen?
One. A Wrinkle in Time – I feel like the only person my age who has not read this book! I remember the cover of the book so distinctly and I even remember the opening lines "It was a dark and stormy night…" but that's all I've got! Anyhow; I'm going to see the movie tonight, the previews have me intrigued and I'll watch Reese Witherspoon and Mindy Kaling in just about anything. Plus – Chris Pine? Yes please! Maybe seeing the movie will jog my memory?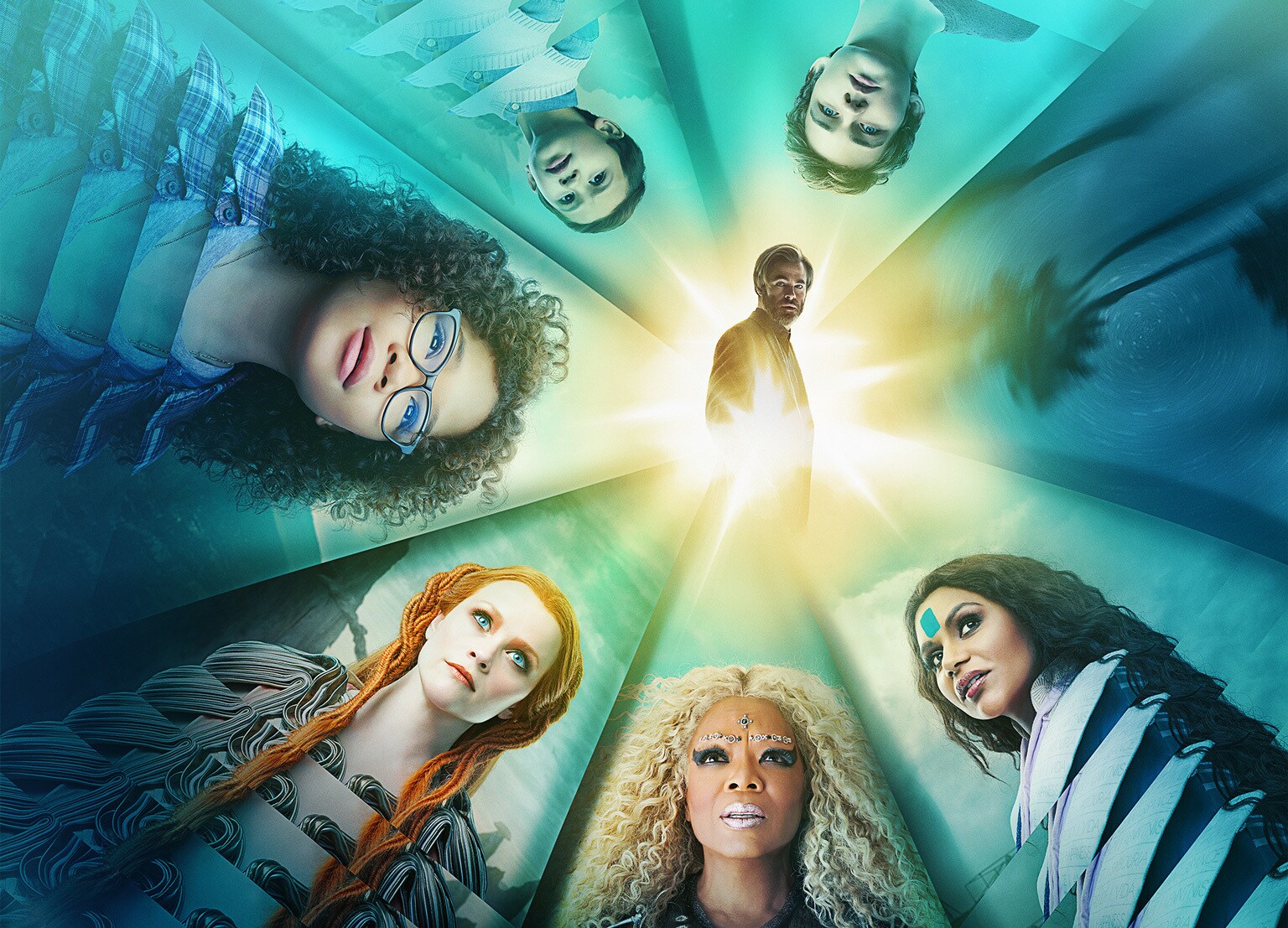 I'm also pretty thrilled because my Mom and I will be seeing it at the Alamo Drafthouse and if you've never had the opportunity to check one of those out – it's worth your while! Imagine a full menu of food and drinks, while you watch your movie? Including fresh baked warm cookies… I mean – yes please!
Two. Prince George's Opinion – I know what you're thinking; he's only four, how much of an opinion can he have? I love anything and everything about the royal family and I am eating up all the coverage of Prince Harry and Meghan Markle's upcoming wedding – I think she is lovely and divine – however; I stumbled on this Instagram account and cannot get enough. Prince George obviously does not approve of his uncle's choice and the captions that go along with his precious but not impressed faces keep me giggling!
Three. Fizi's – Perfectly Posh came out with something today that I am absolutely loving! You can now buy Posh's wonderful bath bombs in 6-packs and I could not be more excited! There are five sets to choose from: Garden Party, Sea You Later, That's Juicy, Be Our Guest and Suite Fantasy. Each set comes with 2 each of 3 different scents that fizz and make your bath feel great.
I can't wait to snap some of these up and you can grab some too – if you'd like. They are $25 each and you can get your own wonderful Fizi set at http://NatalieSummerlin.po.sh/
You can also get yourself an Egg-cellent (lame joke – I know) Egg on Your Face set while supplies last! For $39 you get Cleanser, Moisturizer and 2 Fizi bath bombs (crazy daisy and lavender) all in a cute carrying case! I received my set earlier this week and cannot wait to try it out – egg has so many excellent benefits for your face! And I have a bet going in my Facebook group that if I sell 6 sets (down to 5 now…) I will crack an egg over my head on Facebook live…
Four. Orchids & Ole – Saturday isn't going to be warm; per se, but at 52 and sunny, it won't be freezing… While 52 isn't necessarily walking around the city weather, it IS perfect for riding into the city and walking around the US Botanic Garden! It's always warm in the botanic garden and they are smack dab in the middle of Orchid Spectrum – so there are hundreds of orchids on display throughout the gardens. I love flowers in general but orchids are especially gorgeous and so diverse; I can't wait to see them all!
And when all the flower viewing is said and done, we are going to get a late lunch at one of our favorite Mexican places – Chuy's! We haven't eaten at Chuy's in months…but there is one in Fairfax and we plan to take advantage of that and eat some delicious Mexican food!
Five. This Meme Though – I am so glad the weekend is finally almost here, I could cry. This week has been long…and I don't really know of another way to put it besides saying it has just been… very long. Wednesday was especially delightful in that way where nothing quite goes the way you planned; and the other days, just long. So I'm really looking forward to the weekend. More than usual.
It would be really lovely if it was a long weekend – but I suppose I'll have to take what I can get and enjoy the weekend as is. Surely next week will be better, right? Or maybe I should surely next week won't seem as long…
Either way – it's finally Friday and I could not be happier! Y'all enjoy your weekend!