If you're reading this – you've made it to the Friday before Christmas! Everyone celebrate! I am hopefully coming to you from the comfort of my home…fingers crossed.
Ha-ha…just kidding. It's actually Christmas Eve!
One.Weekend Plans – All things Christmas-y; of course! My younger sister has arrived home for the holiday and we had big plans to spend Saturday in DC seeing all the Christmas sights; but there is currently a 90% chance of rain. So the weekend may involve watching Christmas movies and doing some things a little closer to home and little more…indoors? Only time shall tell…
I still have plenty of Christmas movies to get in before the big day itself! On Christmas Eve, we will be going to an evening candlelight service and then watching White Christmas – our tradition.
Two. Christmas Day – One of; if not, my very favorite day of the year. Since moving to Virginia, our Christmas day has been a smaller affair with just the four people in my family but it's still so wonderful! This year we'll have breakfast together and exchange presents and just enjoy a leisurely morning…and in the afternoon we'll head over to the Alamo to see The Last Jedi; which seems fitting since I was taught how to wield a "lightsaber" made from a wrapping paper tube.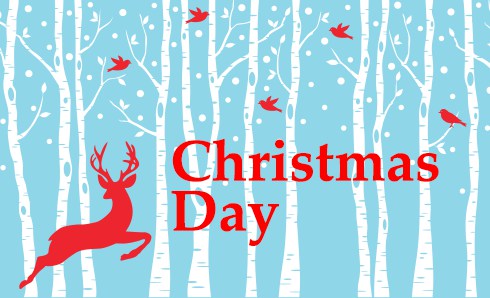 Three. New York, New York – We will be making a whirlwind trip to the city that never sleeps after Christmas; to take in the lights and sights, but also to catch Downton Abbey: The Exhibition! Myself and my family will cruise into NYC on the train early Wednesday morning, take in the sights and sounds of the city, check out the DA Exhibition and crash for the evening in the city that never sleeps. We'll take in a few more sights on Thursday morning before catching the train back to DC – so you see; a whirlwind, but sure to be fun!
Four. Two Weeks to Disney – I don't think I've even wrapped my head around the fact that two weeks from today I'll be boarding a plane bound for Orlando, FL! I have shirts for every day at the park (yes – I'm one of "those" people) and I cannot wait to spend a little more than a week taking in all things Disney! Sometimes the best thing in life is to be a kid again…and I don't know of any other place better for doing just that!
Five. For a Laugh – In honor of going to see The Last Jedi on Christmas Day; perhaps this last photo will give you a Christmas Eve giggle.
I took a quiz…apparently I'm more drawn to the Dark Side than the Light… well; I do look good in red!