One. Nationals Clinch NL East – This is almost a week old…but on Sunday afternoon, my Nationals clinched the National League East Division Title! That means the Nationals are heading to the postseason for the 2nd year in a row…the fourth time in six years! October baseball will be played in DC again this year and I'm crossing my fingers, my toes, my arms, my legs, my eyes…you get it…I'm crossing everything and saying a prayer that maybe this year will be the Nationals year!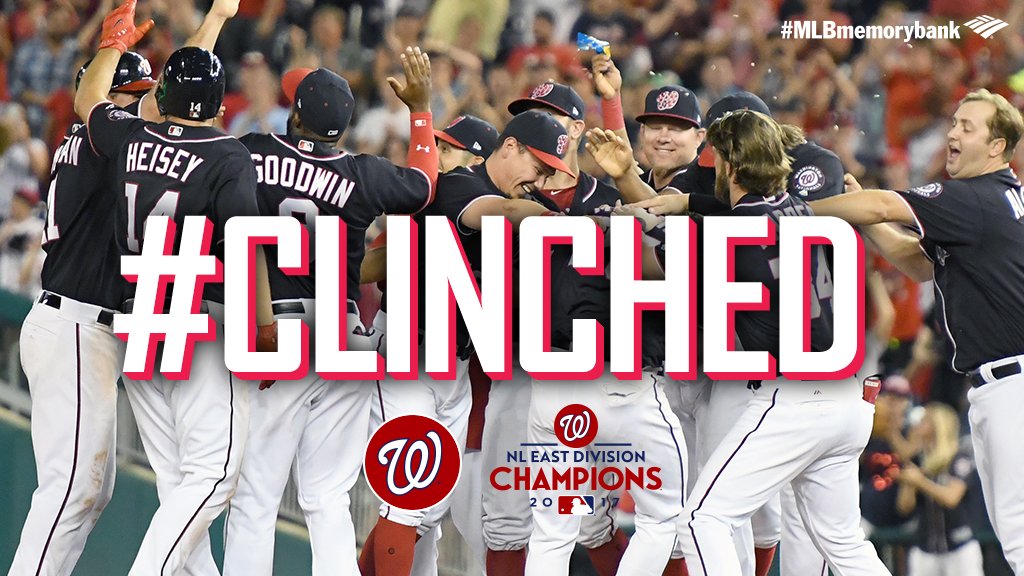 Two. Weekend Worlds Collide – Transitioning from all things Nationals to only sort of Nationals…I'll be going to a Nationals game tomorrow and spending Sunday at Andrews AFB for the the Air Show; watching the US Air Force Thunderbirds, among other planes. The Nationals mascot Screech got a chance to fly with the Thunderbirds today, so that's essentially my weekend in one picture, ha-ha!
Three. Halloween Costume – It's well on it's way! I've got jewelry fit for a queen (of the Seven Kingdoms) and yesterday my costume arrived all the way from Hong Kong! I was a little apprehensive when I discovered it was coming all the way from Hong Kong but when I pulled it out of the package, I was pleasantly surprised! Now all I need to complete my Cersei Lannister look is my long blonde wig, a wine goblet and my sweet pup's lion costume!
Four. NFL Football – Once upon a time I cheered for the Saints…sort of. And while I still love Drew Brees…I just don't love cheering on the Saints. *gasp* However, one person I can cheer for any and every day of the week is Dak Prescott, who just happens to be the quarterback for the Dallas Cowboys. I find myself slowly but surely becoming a Cowboys fan…and when I found this shirt on Facebook; well, it might have cemented my newfound fandom. I think I definitely need this shirt!
Five. Bring on the Bubbly Lip Oil – You guys! I'll be honest; I wasn't sure how to feel about lip oil…until I tried the new Bring on the Bubbly Lip Oil from Perfectly Posh and I am in love! It makes my lips feel so smooth and refreshed; definitely different from a lip balm or scrub, but in the best way possible. It's going on my wish list for sure!
Perfectly Posh just got a new website TODAY and you can check out my Perfectly Posh website here: http://NatalieSummerlin.po.sh/ for Bring on the Bubbly Lip Oil and so much more!
And that's all that I've got for this Friday! It's almost 5 o'clock, which means the weekend is almost here! I can't wait for sleeping in, sipping coffee, baseball boys and big airplanes! Hope y'all have a good weekend too!