Can anyone explain to me how it's the last day of September? I honestly feel like I blinked and this month flew by… It was only yesterday that I was going to the Scottish Games and that was at the beginning of the month! I have a feeling the last three months of the year are going to pass just as quickly – so I suppose we should all buckle in for the ride!
Books I Couldn't Put Down
A Clash of Kings by George R.R. Martin – The second book in the Song of Ice & Fire series; I re-read this for a large portion of the month, on my iPhone! I didn't think I'd enjoy having a book on my iPhone but it's the enhanced edition and it's been really nice to literally have a book in hand everywhere I go! Of course – the book is excellent, just like it was the first two times I read it, ha-ha!
A Storm of Swords by George R.R. Martin – The third book in the Song of Ice & Fire series; I'm in the middle of reading this…also on my iPhone. I'm finding myself surprised by how much of the TV series still matches up so perfectly to the books. I thought they diverged much more/much sooner and I'm realizing on this re-read that might not be the case!
Books on the Shelf
Say it with me now: I still haven't read any of the books I bought earlier in the year! I know…I know… I should reading new books and not re-reading things I've already read (more than once) but oh well! Not reading them now just means I'll have new things to read later, right?
Must See TV
Outlander – The third season of Outlander premiered on September 10th and brought the "droughtlander" to an end! The third season follows the third book; Voyager, and although only three episodes have aired, the season has been excellent so far. The cast of Outlander is so strong and every episode is so well acted; it's a delight to watch every episode – whether it's fast paced or more methodical. We've been introduced to Lord John Grey, who will become an integral part of the cast and we'll soon see more of Roger and Brianna… Of course; the episode every fan is waiting for with baited breath is episode six…everyone (me included) is waiting for the print shop…
This Is Us – The second season of This Is Us started earlier this week and…of course…I cried twice! I cannot say enough about this show; if it isn't on your radar, I 100% would tell you to take the time to catch up with season one and get into season two. This show is so heart-warming, often heart-wrenching but I think what makes the show so good is that it seems so REAL. These characters and the portrayals of these characters are just so completely stellar across the board – this show is absolutely fantastic!
Just know – it will almost certainly make you cry – sometimes more than once an episode. It is absolutely so fantastic though and definitely not to be missed.
Movies of the Month
Y'all…I'm not kidding… I haven't been to a single movie this month either. I don't even know who I am anymore. Ha-ha! However, there are several movies coming out in the next few weeks (and months) that I'm looking forward to seeing. I've made a list below and we'll see how well I do at marking them off the list in the next three months!
Professor Marston & the Wonder Women
Thor: Ragnarok
The Man Who Invented Christmas
Murder on the Orient Express
Justice League
Coco
The Current War (although this may not premiere in the US until 2018)
Star Wars: The Last Jedi
The Greatest Showman
Anyone have any other suggestions? Something tells me I'll be seeing plenty of movies over the next three months to make up for not seeing any the past two months!
Tasty Treats
I ate so many tasty things in the month of September – I could go on for days about them all. I started the month eating yummy shepherd's pie and Scottish shortbread at the Scottish Games and had some to die for tater tots piled with barbecue pulled pork, macaroni and cheese and fried onions from See You Tater at Nationals Park.
I sampled the Autumn ice cream flavors at Ice Cream Jubilee – both Apple Butter Oatmeal Cookie and Sweet Potato Molasses Candy were like little bites of Fall – *sigh*. The cupcakes from Honeydukes (or Paris Cake Company) were absolutely magical (pun completely intended). The Game of Thrones brunch – well that food was to die for (pun still intended) and I can't wait to see what delightful dishes the next three months have in store.
Earworms
I've honestly been listening to a lot of Game of Thrones and Outlander soundtrack music for most of the month… When I'm not listening to that, I'm tuning into podcasts. Some favorites this month include The Popcast with Knox & Jamie and Between Innings with Dan Kolko. Nothing too earworm-y this month…just tunes and talking.
What I'm Looking Forward To
The Final Regular Season Nationals Game – I'm starting October off in one of my favorite ways; watching a Nationals game! The final game of the season is always fun and it's especially fun this year since our season isn't really over – the post season starts on Friday, October 6th at Nationals Park. It's fun to celebrate a well played season and look ahead with anticipation toward potential win(s) in the post season…and they usually have apparel sales at the Team Store, throw free "swag" into the crowd after the game and raffle off game worn jerseys (I've got my tickets).
My Birthday – I'll be thirty-three on Friday, October 6th…yikes! However; given that the alternative to celebrating another birthday is…to not be celebrating another birthday, I'll happily eat my cake and look forward to another year of making memories!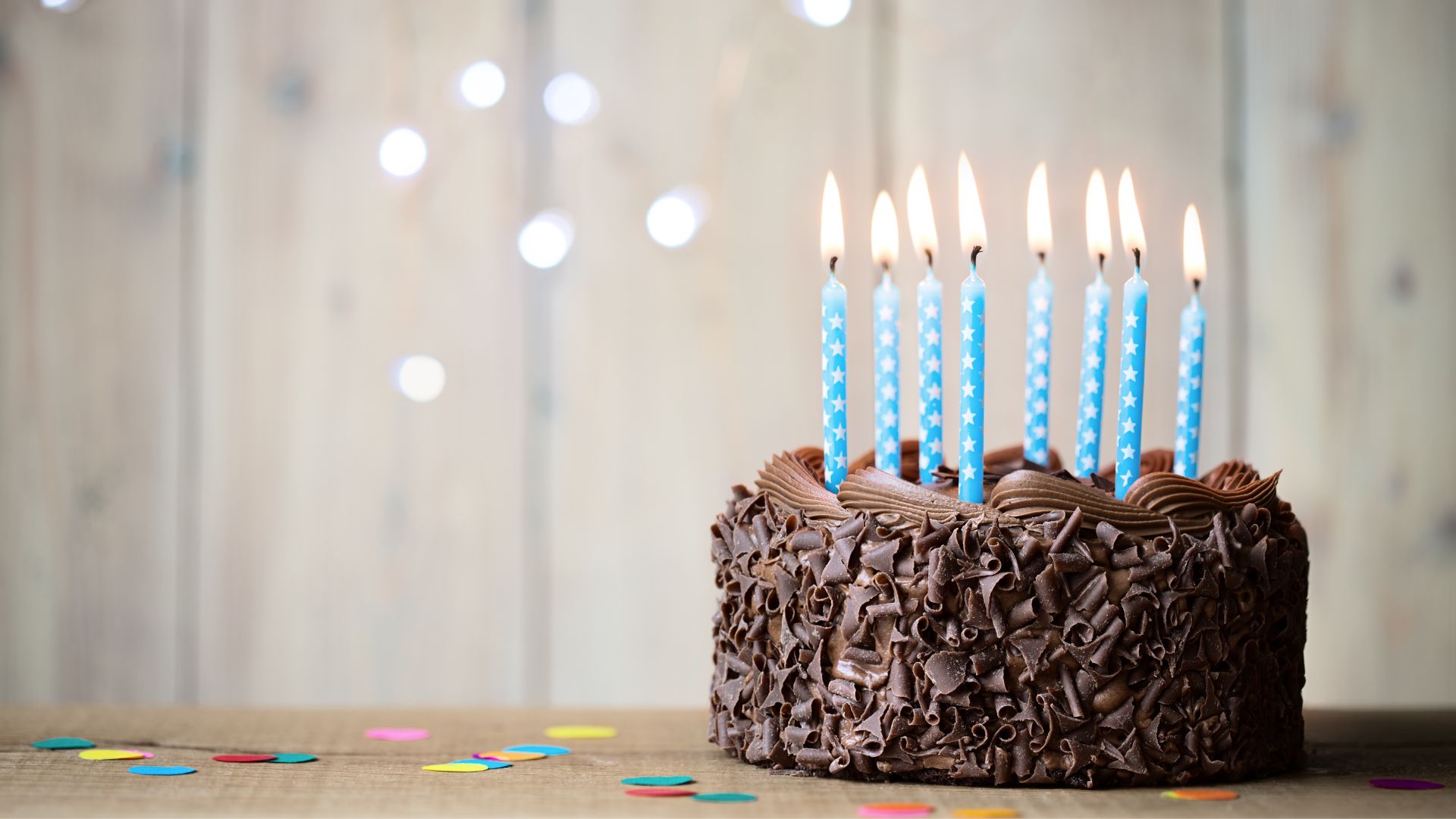 Lindsey Comes Homes – My younger sister has been on an extended all expense paid vacation courtesy of the US military and she is finally…finally coming home in mid-October! I cannot wait to see her; I haven't seen her since May! This is probably what I am most excited about in October…because…I get to see my little sister again! Yahoo!
Halloween – I do so love Halloween and I love dressing up! The girls I work with and I always dress up for Halloween and this year will be no exception. Two years ago we dressed as the Sanderson Sisters and last year we were Star Fleet…this year we are going for a more Westerosi vibe! I'll be dressing as Cersei Lannister and I'll be joined at the office by Daenerys Targaryen and Melisandre… Fear not, there will definitely be plenty of pictures capturing our awesome Halloween costumes! I can't wait!
And…that's all there is for the month of September! Onward to the last three months of the year and the joy and holiday celebrations that they bring!