There are only five months left in 2017 – what? How has this year passed so quickly? I swear; every year flies by just a little bit faster…
Books I Couldn't Put Down
Harry Potter & the Order of the Phoenix by J.K. Rowling – The fifth book in the Harry Potter series; I'm slowly but surely making my way back through the series but I did put this book down a little while to pick up…
The World of Ice & Fire by George R.R. Martin – The all encompassing history of the world of Westeros, where Game of Thrones is set. Given that the show premiered it's seventh season in the middle of the month, I needed more GoT! This book is just taking the nerd to the next level but I'm pretty obsessed, ha-ha..and honestly; at this point, it seems like it will be a lifetime of forevers before Martin finished the actual series that inspired Game of Thrones.
Books on the Shelf
I'm still planning to read all the way through the Harry Potter series, so I'm making my way toward the last two books. And of course; all those books on my shelf that have been sitting there for months now! *sigh* I think The Nightingale is topping the list of books to get to once I finish up Harry Potter!
Must See TV
Game of Thrones – Season Seven finally…finally…finally premiered and so far it has not disappointed! Three of the seven episodes that will make up the seventh season have aired and the threads of multiple plot lines are beginning to weave together, the action is elevating to a completely different level and the stakes (always high on GoT) raise each week! I absolutely love this show and I'm am thoroughly enjoying the penultimate season!
Movies of the Month
Spider-Man: Homecoming – What an excellent movie! I'm a Marvel Universe fan through and through and I thought Tom Holland's Spider-Man completely stole the scenes he was in when he debuted in Civil War; so I was on board with the stand alone movie from the start. The story follows high-school student Peter Parker as he tries to overcome both the perils of high school and his burgeoning superhero stardom under the guidance of Tony Stark. The film is smart, funny and wildly entertaining and Holland is perfectly cast as the masked webslinger – I can't wait to see more from him!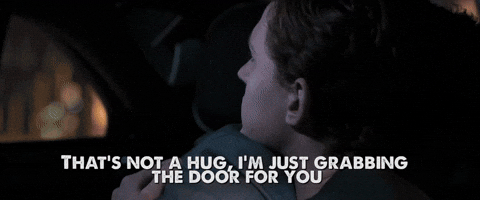 The Beguiled – A remake of the 1971 film starring Nicole Kidman, Colin Farrell and Kirsten Dunst; this movie centers on an injured Union soldier taken in by the women of a boarding school located in South, Virginia to be exact. The women debate turning the soldier in to the Home Guard and as they extend his stay, his presence among the women causes hormones and tempers to flare with fascinating results. I enjoyed the movie; the pace was a bit slower than I expected but the costumes, cinematography and plot were all perfect. This was a solid A from me – worth checking out!
The Big Sick – Hands down one of the best romantic comedies I've seen in ages; this movie intrigued me from the moment I saw the preview and it did not disappoint! The seemingly doomed from the start romance between Pakistani-American comedian Kumail and psychology student Emily is heart-warming and familiar and takes an interesting turn when Emily is put into a medically induced coma to combat a mysterious illness. Holly Hunter and Ray Romano are excellent as Emily's parents; the movie will make you laugh, cry and feel all the emotions…and best of all: it's based on a true story!
Binge-Worthy
Iron Fist – A Marvel fueled Netflix series that follows Danny Rand; the supposed long dead son of NYC billionaire Wendell Rand who resurfaces fifteen years later wielding an ancient power called the Iron Fist. I want to watch all four series that will lead into Marvel/Netflix's Defenders Series and I started with the Iron Fist solely because Finn Jones (playing Danny Rand) was previously on…Game of Thrones. I enjoyed the show a lot more than I thought I would and I'm pretty happy to hear it was renewed for a second season.
Now – what should be next? Daredevil? Jessica Jones? Luke Cage?
Tasty Treats
July Fourth Cake Pops – These were pretty easy to make…if time consuming…and not to brag; but they were tasty! Bonus points because they came together to look like a flag!
Earworms
Game of Thrones Soundtrack(s) – Pretty much on repeat as I watch the new season and wait (sort of) patiently for the soundtrack to the seventh season to drop!
Podcasts – I am honestly not listening to a ton of music at this moment; I spend a lot of my drive to and from work/church/almost anywhere listening to podcasts. A couple favorites include: The Pop Cast with Knox and Jamie, Storm of Spoilers and Between Innings with Dan Kolko…they all keep me pretty well entertained!
What I'm Looking Forward To
Ocean City, Maryland – It has been next to forever since I've been to the beach and I cannot wait to finally get to see the ocean again! I'm less excited about the sand but everything else outweighs that. A big plus is that I've never been to Ocean City, Maryland so not only do I get a weekend beach trip but it's a place I've never been! Winning!
Not sure what else might happen in the month of August – there isn't much planned, so that means all kinds of good things could crop up!