I completely bailed on this last week – I started the post and even had three of the five points outlined and I just bailed. Oh well, these things happen I suppose. This week I'm typing this up from the comfort of my desk…at home! 
As always, I'm just sharing five things that are on my mind as the weekend starts. If you're a blogger, feel free to share your five too and link up with the ladies at Carolina Charm and Smidge of This! 
One. Apple Blossom – You've got to love a regional festival; especially when it affords you a paid day off, am I right? Every year in this neck of Northern Virginia, the town my office is located in has Apple Blossom Festival – it lasts a week and on "Apple Blossom Friday" tons of businesses have shortened hours or are closed completely! My office is one of the lucky ones that closes for the day and so I had the glorious luxury of sleeping in this morning – which was especially nice since it was also pouring rain!
My one & only experience with Apple Blossom – with my sweet Em.
Two. Guardians of the Galaxy II – Friday night plans that have been on my calendar for over a month! My friend Jennie snagged the tickets for us at the beginning of April and so I'm headed over to the Alamo for the evening to watch the Guardians save the galaxy once again. I was really surprised by how much I loved the first Guardians of the Galaxy (not sure why; I love all things Marvel) and something tells me this one will be great too! Plus – I just love going to the movies!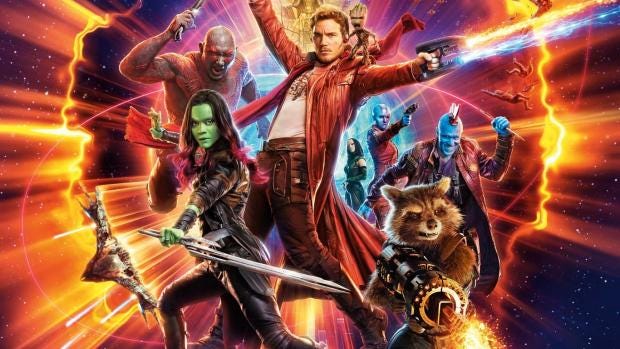 Three. Shopping – I will preface this by saying I'm not in desperate need of anything…but I do have a desperate want for a couple new pieces to take on my little vacation to Las Vegas next week! I'm hoping I can spend some time on Saturday perusing two of my favorite places; Loft and Old Navy, and just maybe I'll find a couple cute things to throw in my suitcase! I'm looking for light and airy, spring and summer…I mean; I am going to the desert! I'd really love to find a cute top to put with black jeans to wear to the Celine Dion concert… I'm crossing my fingers.
Four. Time Flies – I have been poking around my pictures on Facebook and it's been almost six years since my family packed it up and moved to Virginia and I purchased my first home in Mississippi. It's crazy just how much my life has changed in just six years; there have been some good times and bad and I honestly wouldn't want to re-do a lot of it, but it got me to where I am today!
May 2011 – Packing up my parent's things…
Five. Nationals Baseball – The Nats are headed to Philadelphia for the weekend and are headed there with one of the best (it may actually be THE best) records in baseball at 19-9. My Mom, little sister and I went to a game on Tuesday night and watched the Nationals take on the Diamondbacks; unfortunately our game wasn't a win, but the Nats did win the other two games against the D-Backs and so they secured a series win. The bullpen still desperately needs to get things together, but so far this season it's pretty nice to be a Nationals fan.
My goofy little sister at the game on Tuesday night!
That's all I've got for this Friday! I'm about to go finish watching Catastrophe (do y'all watch that on Amazon? It's not family friendly…but it's hilarious and I'm so glad my little sister turned me on to it) and then get ready to go to the movies! Happy Weekend!