It's Friday once more – so it's time for Five on Friday. If you'd like to join in, feel free!
All you have to do is put together a post sharing five things that have been on your mind this week…this day…even this minute!
One. Old Navy Steal – I have a love/hate relationship with Old Navy. Sometimes I love it because of the good deals…and sometimes I hate it because maybe the deals = less than well made stuff. I went into Old Navy today and grabbed a couple things off the clearance rack including a peach dress for $20, a patterned sweater for $8 and wait for it…a fleece pullover for $0.97! I don't think I can find a complaint about getting a fleece pullover for less than a buck!
Two. Potomac Phil – DC has it's very own groundhog…who knew? While watching the news on Thursday night, I saw that DC's very own Potomac Phil had predicted six more weeks of Winter…and he'd also predicted six more months of political gridlock. I guess when you're a DC groundhog, making political predictions is just par for the course?
Fun (maybe) Fact – he's stuffed! He's a big ol fake…something else he also has in common with a lot of the DC political crowd, ha!
Three. Beauty and the Beast – Well…the final trailer for Beauty and the Beast dropped on Monday and it was so amazing that I promptly watched it again and then purchased my tickets for the movie! I have been enchanted (no pun intended) by Beauty and the Beast from the moment I saw the animated movie as a wide-eyed six year old who even then identified with bookworm Belle. I have had a countdown going since the live action version was announced almost two years ago and soon…oh so soon…it will be on the big screen!
I can assure you now that I'll probably end up seeing it more than once…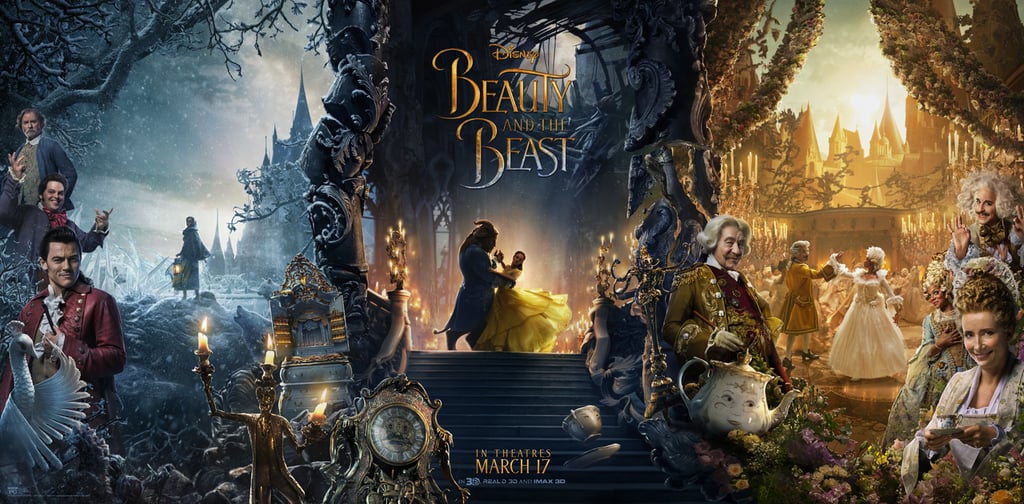 Four. Superbowl LI – I honestly don't have a dog in the fight; I was raised a New Orleans Saints fan and honestly, they played like poop this season. I was also born and raised to cheer for Mississippi State University so I was inordinately interested in the Dallas Cowboys season…I love me some Dak Prescott! However; when the Cowboys season ended, I kind of decided I could care less. However – I'd prefer anyone but the Patriots win the Super Bowl..anyone…anyone! So, I'll be cheering for the Atlanta Falcons! #RiseUp
Five. The Countdown to Baseball – Just in case you were wondering, there are only 59 more days until Opening Day at Nationals Park…and for baseball in general! I suppose you can expect that number five will be reserved for baseball related things from here on out… the truck arrived in Palm Beach on the 2nd with all the supplies! Pitchers report for Spring Training on the the 15th and position players arrive the 18th to the brand new Ballpark of the Palm Beaches. It's only a matter of time now!
So – that's my five for this Friday! It's been a cloudy February day and I'm looking forward to some pizza and movies to start my weekend off! Until my next post – adios!