Two posts in one day alert!

There has been all manner of heat this month – oh my. July arrived and about halfway into the month it brought the HEAT! So much of the heat. If there is one thing I wasn't into in July, it was the heat.

You can feel free to remind me of that when January arrives and I'm wailing about the snow. I don't mind the cold and snow is lovely on days when you don't have to go places…but oh snow.

I know…we humans are never happy. One month it's too hot and the next it's too cold and well, the weather – I don't know that I'm ever 100% into the weather, no matter the month. Okay – ramble done.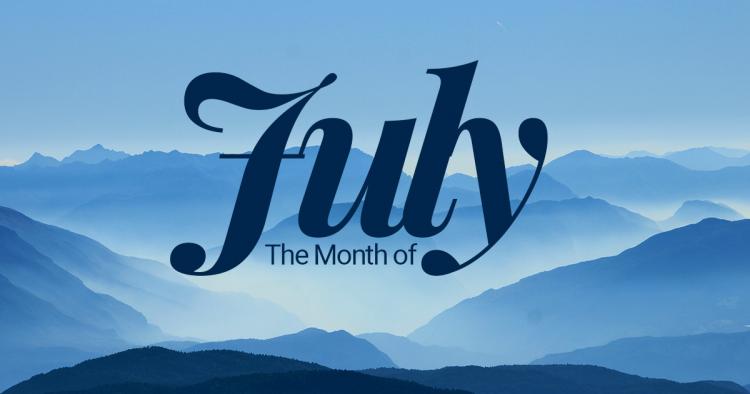 Books I Read

That's right – I actually read and finished more than one book this month! Maybe it's the heat? It's probably not the heat…but whatever the reason, I actually read!

Home is Where My People Are by Sophie Hudson – All roads lead to home. It's easy to go through life believing that we can satisfy our longing for home with a three-bedroom, two-bath slice of the American dream that we mortgage at 4 percent and pay for over the course of thirty years. But ultimately, in our deepest places, we're really looking to belong and to be known. And what we sometimes miss in our search for the perfect spot to set up camp is that wherever we are on the long and winding road of life, God is at work in the journey, teaching us, shaping us, and refining us―sometimes through the most unlikely people and circumstances.

Giddy Up Eunice by Sophie Hudson – It's easy for women to focus on what seems to separate us: differences in age, parenting styles, career goals, or maybe even core beliefs about whether leggings can adequately serve as pants (the struggle is real, y'all). The reality, though, is that we have far more in common than we realize, and since Scripture shows us the blessing of friendships across generations, it's high time we step out of our same-age, same-stage silos. Life is so much better that way.

Both of those descriptions came from Amazon.com…because perhaps I'm feeling lazy or perhaps I feel like they describe the books better than I. I absolutely love Sophie and her style of writing, so I absolutely loved both of these books! You can also check Sophie out at her blog over at http://www.boomama.net – I feel like she's sort of my spirit animal…sort of…

Books in the Queue

I don't want to go all out on these books in the queue – especially since I detailed them all in a recent Five on Friday post and I'd hate to bore you. Suffice it to say that right now I'm debating whether to go ahead and start The Girl on the Train or just be patient until that Harry Potter "book" arrives around approximately August 3rd….

Harry Potter and the Cursed Child by JK Rowling

The Girl on the Train by Paula Hawkins

The Taliban Shuffle by Kim Barker

Finding Fraser by KC Dyer

And funnily enough…when I started writing this post, the above was my mindset…and then I started reading Finding Fraser and I'm hooked!

Can't Miss Television

Bones Season 11 – The second to last season of Bones – which I've been watching since I was in college; oh my – just ended it's run in mid-July. The finale was gripping and had my Mom and I (she's been a faithful fan with me since the start) on the edge of our seats; right up to the big reveal of a familiar face at the end. The final season doesn't start until I believe sometime in January of 2017…so until then…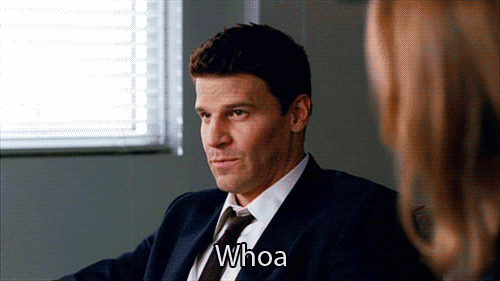 Outlander Season Two – Outlander wrapped up it's second season at the beginning of the month and the finale revealed the two characters most fans have been waiting all season to see: Roger Mackenzie and Brianna Randall (Fraser). Claire bid farewell to Jamie while on the brink of the Battle of Culloden and returned to the 1940's to birth and raise Brianna; believing Jamie died on the moors in battle. Through Roger and Brianna's research and Claire's reveal that "surprise Brianna…your father isn't who you thought"…the show leaves us with Claire's revelation that Jamie lives and she can return through the stones…

If that's all about as clear as mud – go get yourselves a Starz subscription and check it out. You won't be sorry!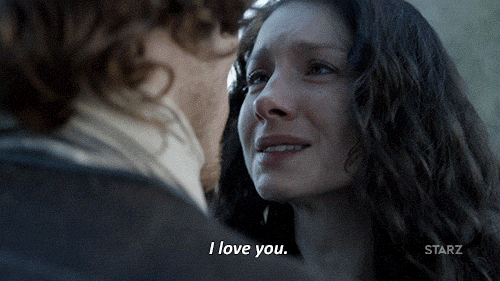 What I Binged

The Office – I think we all know and love The Office, right? This past month I managed to make it from somewhere in season three to the very end of season six. This show just continually cracks me up and I'm in that place where I can't wait to see what happens…but I know I'm getting close to being done watching. *sigh*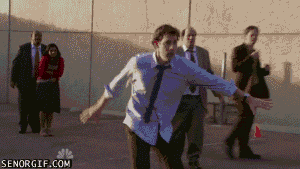 Movies I Watched

The Legend of Tarzan – I can honestly say I went to see this because…well…Alexander Skarsgard, ha! I went with some friends and really enjoyed the movie; which was centered on the relationship between Tarzan and Jane. When invited to return to the the wilds of Africa, Tarzan is hesitant but Jane yearns to see the people and places once familiar to them and so away they go. Once they return to Africa, it's revealed that it was all a ruse to lure Tarzan back to the country and entrap him…and the movie plays out from there. 

Really good – I thoroughly enjoyed this!



Big Hero 6 – I found myself playing Disney catch-up this past month; I watched Big Hero 6 on a rainy Saturday morning and loved the story of Hiro and the "family" that surrounds him in their quest to take down the man in the mask. Excellent Disney animation (as always) and a really fun story line.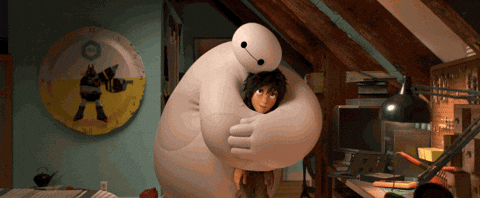 The Good Dinosaur – Another Disney catch-up, ha-ha! The landscapes in this movie were absolutely amazing; it was hard to believe it was an animated movie! The story was heartwarming and I enjoyed Arlo's story…but sadly, it won't go down as one of my favorites.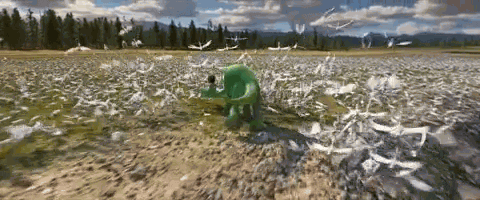 Sisters – Oh this movie. I really wanted to love it…and I only just liked it. It cracked me up in certain places and there were definitely aspects of the sister relationship that made me think of my sister and I… However; the party they have, yea…it just destroys the house. It destroys the house to the point that it seems far-fetched. Still a hilarious movie though!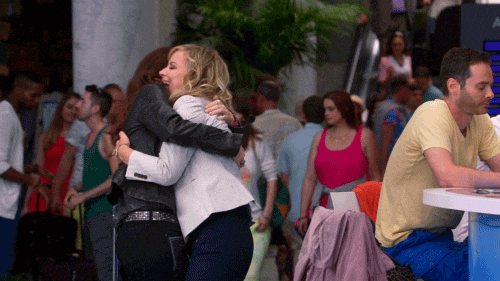 Ghostbusters – I loved this. As a child born in 1984, I had never seen the original…but I did watch it before seeing this one…and it was good; comical. I loved the female version though! It cracked me up…but then again, how was it not going to? I thought the story line was good and the newly assembled Ghostbusters team made me laugh..again and again. Plus – cameos from (almost) all of the original cast!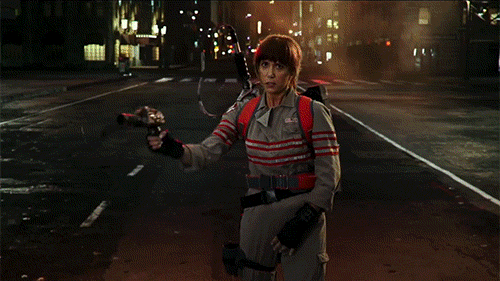 Music I Listened To

Can't Stop the Feeling by Justin Timberlake – This song is just very…bouncy and happy and really provides a good beat! Especially when I'm out walking! I mean, do I need more than that to justify why I love listening to it? I think not!

Broadway Soundtracks – I feel like this is a direct result of going to see Sweeney Todd at the start of July, ha-ha! I listened to Sweeney Todd, Rent, The Phantom of the Opera, Wicked, Rock of Ages, Into the Woods, Mamma Mia and Les Mis for a huge chunk of the past month!

Yummy in My Tummy

Willie's Brew N Ques – A delicious barbeque place at Yards Park; we checked this place out prior to a Nationals game and it was wonderful! The vibe is quirky and the food is so tasty! I had mouth-watering pulled pork and sampled some macaroni and cheese…which immediately made me wish I'd chosen THAT as my side instead of the homemade chips. Although – the homemade chips were delicious. Heck – it was ALL good!

Iced Coconut Milk Caramel Machiatto – Interesting to notice; my spellcheck tries to change Machiatto to Machination…so that's fun. I am not a huge cold coffee person, but I love coconut milk…so I opted to try one of these… I can now say it's hands down one of my favorite things at Starbucks! Cold, creamy, coffee-y…ha-ha! Absolutely yummy! 

What I'm Looking Forward To

Escape Quest – Escaping a room in only an hour? Sounds easy enough I suppose, but sometimes people can't do it! I'm going with a group of friends to EscapeQuest Alexandria and I'm bound and determined we'll get out of that room within the hour… The theme is The Lost Temple and so…here's hoping no temple guards get us! 

And if you don't get that reference…I suppose you aren't a child of the 90's!



The Bubble Run – I suppose I'm looking forward to this with…anxious anticipation? I've never done a 5K before and I'm not in the best shape of my life…although I'm in better shape than I've been before. Does that make sense?? The race is meant to be fun…it's not timed and I'm doing it with my friend Danielle, who I know will be a source of encouragement – even if she keeps joking about leaving me in bubble bogs… ha!

We have tutus! 


Nationals Baseball – As always, of course baseball makes this list! I'll be going to three games in August and I absolutely cannot wait! The evening after the above mentioned Bubble Run is the Second Annual Star Wars Day at Nationals Park and you can bet I'll be there…and I'll return to the Park the very next day to watch another game! I haven't quite convinced anyone that a whole weekend spent watching baseball would be divine…but I did manage two out of three days of the weekend…so that's progress!

Later in the month my Dad and I are headed to a game against the Rockies and I'll be collecting the second Max Scherzer bobblehead for this season! My Nationals currently have a six game lead in the National League and I'm sure the games we are going to in August will be wonderful.


And that my friends is what I was into in July….and now we are already three days into August! What in the world?