Friday once more – yahoo! Isn't it crazy how short weeks can almost seem…longer? Is it just me that feels this way? I don't think it is; I've talked with friends about this before, less days of work in a week means the work week feels longer! It makes no sense, I know – but life doesn't make sense sometimes!
As always – I'm linking up with Christina of Carolina Charm and April of A. Liz Adventures for Five on Friday and you can link up too if you'd like! It's easy, you just have to do three easy things:
1) Write your post about five things you're loving this week (or five things you want to share)
2) Share the logo on your blog and link back
One. Go Big or Go Home – My little sister has always had that attack mode attitude; if she is going to do something, she does it 100% or not at all. This is an excellent attitude to have in life and it's gotten her far…but we discovered this week that she apparently applies this motto to all areas of life…including freak accidents.
Tuesday night Lindsey called me and started the call with the words "be calm"…which always bode well. She proceeded to detail that she'd managed to cut her arm with scissors and was en route to the ER, where she would most likely be getting stitches. The story later unfolded that she'd been taking down an antenna that was tightly secured with zip ties and as she cut the last tie, the antenna fell forward and she threw her arm up to catch it…gashing open an over three inch cut in her arm…with scissors! Eleven stitches were required to put her arm back together and Tylenol will be her close friend for a while, but there is no doubt in my mind that the Lord was watching over her – this injury could have been much worse!
As for the whole "go big or go home" thing – that's her new nickname and I plan to make it stick!
Two. Sunshine – As in, the sun has been out for almost every day all day since we returned from California and I could not be happier! After three weeks of almost continual rain before leaving, I'm so glad that the sun has finally decided to shine again! Granted – there is rain in the forecast but shhh…we don't have to talk about that, right?
Three. Sally Hansen Miracle Gel in Sugar Fix – I don't know if the picture I was able to find (those aren't my nails, sorry…) accurately shows the color blue but it's the best I could do! I joined my Mom for a pedicure earlier this week and was immediately pulled toward a gorgeous pale blue shade and once things were all said and done, I loved it even more than I thought I would!
After our pedicure, we took a quick lap around Wal-Mart to get some groceries and I decided to see if I could find a polish color that would match up with the color used in my pedicure and that search led me to Sally Hansen Miracle Gel in Sugar Fix. Miracle Gel promises to give you up to two weeks of wear; it's meant to be of the same quality as a gel polish, without having to use light to set. I've used this polish before and been pleased, so I was happy to grab another bottle and extremely happy to see that it matched up almost identically to the color on my toes! Win!
Four. Nationals Baseball – This week in Nationals baseball has been pretty great; starting with Sunday and going through Thursday (they haven't yet played tonight's game..) they won all four games they played this week. They finished their series in St. Louis with a win, escaping being swept by the Cardinals and then went on the Philadelphia and swept the Phillies! Yahoo! Four wins in four games – not bad!
The Nationals are a third of the way through the season and they've won 33 games; if they can continue this pace, they'd have 99 wins this seasons and that's not too shabby!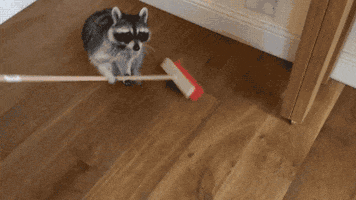 SWEEP!
A sweep of the Phillies only seems fitting since they plunked Bryce Harper on the knee on Monday night, taking him out of the next two games… And that plunking seemed even less like a coincidence when they plunked Daniel Murphy on Wednesday night. What are you trying to do Phillies…take out our best hitters? Shame.
Five. Fitness Friday – I'm back at it once more and that sun that I love to see shining has made for some rather warm walks! I have to remind myself that just a couple months ago when it was freezing, I was wishing it would be warm outside once more – I guess we always want what we don't have, right? 
The whole fitness angle has gotten me down a bit this week. I looked over pictures from our week in California and it's funny how you can feel like you look fine in the moment…but looking back over those pictures, I was so disappointed in my physical appearance; it was such a crushing blow. I know that loosing weight and getting to a better physical shape takes time but it definitely brought me down. I realize now that I have much farther to go.
And – that's it for this week! What five things are you loving this week? What five things are taking up space in your brain and you can't wait to share?