Oh boy – I'm glad Friday has arrived. Granted, I don't know if a Friday has ever arrived that I wasn't happy to see – and I'm sure everyone can agree on that. I'm linking up with April and Christina today for Five on Friday…so here are some things on my mind this Friday.
One. Spring = Snow…Yes, you're reading that right. March 20th (this Sunday) is the official first day of Spring and if the weather unfolds the way it's forecast right now…we'll be celebrating the arrival of Spring with 1-2 inches of snow! I'm thinking it will be awfully hard to find the flowers, greenery and all other manner of Spring "things" underneath a blanket of snow…but perhaps, just maybe, this snow will finally be the last for the year?
This cat is currently my spirit animal – it's face = mine when I think about snow.
Two. Spring Training Game(s) are on TV; they've actually been on TV since last Thursday, but I was in Mississippi and they don't have MASN. Sad, right? There is a Spring Training game on TV tomorrow afternoon and I can't wait to be able to see my Nationals in action again! So far, they are doing pretty awesome in Spring Training games and I'm hoping it's a sign of a good season to come! And while we're at it…only 16 days till Opening Day and 22 days till I'm FINALLY back at Nationals Park for a baseball game! Can't wait!
Nationals for the win in the Grapefruit League!
Three. Target Finds…because Target will "get" me every time. Especially when I am having a not so stellar day and I decide to make a Target run on my lunch break. I tell you though – when they have shoes for Buy One/Get One 50% off, how can you not take part in that deal? I'd been eyeing the navy, silver and tan sandals for the past few weeks but hadn't taken the bait…and then I stumbled on the red shoes and had visions of really cute baseball game outfits with those red sandals and then…then I saw the sign and realized it was basically like a sign from Heaven. I needed those shoes! Ha-ha! I know – I'm crazy. But I sure do love my new shoes.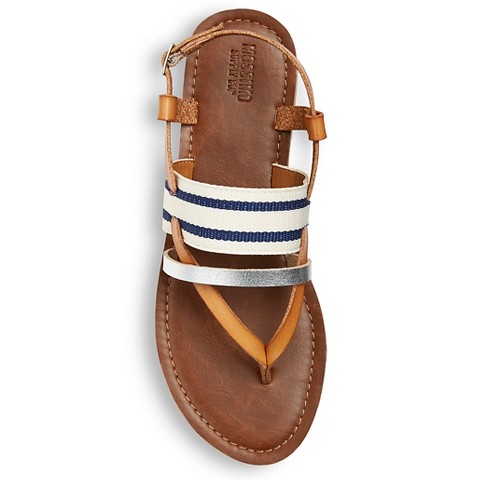 Four. Jelly Beans are my weakness y'all. And not just any jelly beans will do…they need to be Starburst jelly beans. When I rolled back into the office from Target yesterday, I announced that I made myself feel a little bit better by buying shoes and jelly beans. Ha! I have a cute little candy jar on my desk and since all the Easter candy has been out, it's been filled with jelly beans. Granted…I need jelly beans like I need a hole in my head…which leads into point five on this list….
Thank goodness these are only prevalent around Easter…
Five. Fitness Friday is not completely a failure this week…but it isn't exactly a win! I got out and walked on Wednesday and it felt wonderful but then Thursday was a crummy day and all I wanted to do when I got home was a whole lot of nothing! I know I won't be out walking this evening but I'm hoping I can make up some ground tomorrow. Sunday though…it's supposed to snow, remember? It's not supposed to last long though, so I'll be back at it on Monday…
This is so mean – but it cracked me up. *sigh*
That's all I've got for this Friday. What is on your mind this Friday? If you've got a blog, feel free to link up and share what you've got on your mind this Friday!