Only two months left in 2014 – is this real life? I cannot believe that this year has passed so quickly; it seems the months pass by even faster as the year draws to a close. I'm sure November and December will pass in a blur and before I know it, I'll be re-capping the year that is 2014. Until then though, a look back at what I was into in October.

Books I Read

The Fiery Cross by Diana Gabaldon – The fifth book in the Outlander series…I'm somehow getting slower with my reading of these. Although on this one it has to do with me taking a brief (as in, 48 hours) break to read Gone Girl! The fifth novel focuses on Jamie and Claire as they continue to make a life in the backwoods of North Carolina in early Colonial North America – the beginnings of the start of the American Revolution are forcing the two to question whether they should stay in the home they've built on Fraser's Ridge or return to Scotland. This is further complicated by the presence of their daughter Brianna, her husband Roger and their young son Jem. To be continued in book six….of course!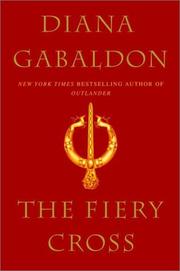 Number 5 of 8…
Gone Girl by Gillian Flynn – Wow, I saw the movie and came home to immediately start this book! I am a firm believer that the book is almost always better than the movie and I really enjoyed the movie! I started this book on a Tuesday morning and was done with it by Thursday evening! So yes – it was an excellent book! Of course the dramatic twist wasn't a shock since I'd seen the movie prior to the book, but the characters are still extremely compelling and the story clips along at a dizzying pace. I'd definitely recommend this book – it's great! And once you finish reading it, then you can check out the movie!
I had to read the book after seeing the movie…

Books in the Queue

A Breath of Snow and Ashes – Book six of the Outlander series; I'm trying to finish them all by the end of the year. We'll see how that goes…
An Echo in the Bone – Book seven in the Outlander series…see the above post, ha-ha!

Can't Miss Television

Sleepy Hollow – Sleepy Hollow just keeps upping the game; so far there have only been six episodes in season two and they've all been pretty excellent (okay…the coin one was less than thrilling, but still). I watch three shows on Monday nights but I have to say, this one would be the one I just couldn't miss, I love it that much! Ichabod and Abbie continue to battle it out against the machinations of the Horseman of Death (aka Headless) but now they also have to contend with the Horseman of War too! Did I mention the Horseman of War is Ichabod's son? And his long lost wife Katrina is playing mole in the home of the Headless Horseman? And Captain Irving signed away his soul? Yeah…this show is delightful! I can't wait to see what happens next!
This show is delightful & crazy.

DaVinci's Demons – Okay, so this one is a bit of a cheat because I didn't actually watch this on TV, I watched it on my tablet. It is a TV show though…so it counts. I stumbled on this show during a Starz free preview weekend earlier this year and was able to watch the entire first season in one weekend. Hello binge watching! Since I don't have Starz, it's been a while since I could play catch up and watch season two, but it didn't disappoint. The story follows Leonardo da Vinci as he invents and serves in the court of Lorenzo de Medici in Florence; although is season two he goes to the new world on his quest to find the Book of Leaves. The show is engaging and really well acted, I can't wait to see what will unfold in season three…even if it will be March before that happens.
Fascinating TV show…love it.

Movies I Watched

Gone Girl – What a mind bender this movie was…in the best way possible. I saw the movie before I read the book and while I usually flip that part around, seeing the movie only made me want to get home and read my copy of the book. Everyone in the film was brilliant but Rosamund Pike deserves an Oscar for her part in this movie. This movie is a must-see: it is intriguing and will keep you watching till the very end and as promised time and again, there is a twist that you will not see coming!
Excellent movie!
Dracula Untold – I didn't have any real expectations for what this movie would be; I really like all things vampire related and so I wanted to check this take on Dracula out and I wasn't disappointed. The story blends legends about the mythical Dracula as well as history about the real life inspiration, Vlad Tepes…aka Vlad the Impaler. The story cast Vlad in less of a villainous light; although making a deal with the "devil" probably doesn't ever make one a hero, but in this take Dracula is more hero than villain. There is also a love story woven into the movie that plays out until the very end and based on the way the film did end…well, there could be more to come!
Actually less bloody than Gone Girl…amazing…
The Best of Me – Oh Nicholas…why must everything be so sad? I was hit or miss on seeing this movie; the book wasn't one of my favorites of Mr. Sparks but when my Mom and I had a free Friday night we decided to check it out. It was a really well cast movie and like almost everything by Nicholas Sparks it was heart-warming and also heart-breaking. I thought it was really well cast and played out almost just like the book…which meant I knew exactly what was coming. My Mom didn't and if you haven't seen it…well, you won't either. If you're looking for love and sappiness (which everyone needs every once in a while) then this it the movie for you. Bring your Kleenex!
Sweet….& also sad. *Sigh* Geez Nicholas Sparks!

Music I Listened To

He Knows My Name by Francessca Baticelli – I love this song! It is absolutely beautiful and so encouraging; I crank up the volume anytime this song comes on!
Overwhelmed by Big Daddy Weave – Also another song that I absolutely love. It so accurately puts into words the feeling of being in awe of the majesty and glory of God. I just sing along to this every time!
Oceans by Hillsong United – Yes, song number three that I am in love with this month! So calming and beautiful. A great reminder that God is with us even in the deepest of waters and the most trying of times.
*In case it isn't obvious, I've found a K-Love radio station that comes in perfectly on my radio and it's pretty much the only station I listen to right now.*
Theater & the Like

Look! Another category! What in the world??? I added it because I went to see Frankenstein this month in Leesburg and it wasn't really a movie…but it was at a movie theater and I just wasn't sure what to put….but there is always the opportunity for theater and other activities, so – new category!
Frankenstein – The ages old tale by Mary Shelley, brought to life on stage by Benedict Cumberbatch and Johnny Lee Miller; this was performed on stage back in 2010. Apparently the National Theatre shows it's plays on movie screens quite frequently but I wasn't aware of this until recently. I found this showing on Monday the 27th and jumped at the chance to see it. The plot is fairly obvious; it's basically the novel brought to life – but wow, talk about excellent performances. The show has Cumberbatch and Miller alternating the roles of Frankenstein and the Creature; my showing had Cumberbatch as the Creature and as much as I already thought the man could act, I was blown away. Miller was also excellent as Frankenstein and the two hours of the play passed so quickly. I enjoyed it so much, had I not been working on Wednesday night I'd have been sorely tempted to return to Leesburg and see Cumberbatch as Frankenstein and Miller as the Creature. Alas, I had to work but I thoroughly enjoyed this and I'd certainly see another National Theatre production in this same format again.
Excellent!



Yummy in my Tummy

Homemade apple pie…oh my! My parents picked apples on the last Saturday of October and as soon as my Mom got home with them, she chopped them up and whipped together the fattest, most delightful looking pie I've ever seen. And when the Bulldogs beat Kentucky we celebrated with a fat slice of apple pie topped with ice cream! Delicious!
Hot Tea – Yes, somehow somewhere along the way I have become a drinker of hot tea and I do love a glass of it now and again! I had some at the local tea room last month that was absolutely divine and I've been hooked ever since! In fact, I'm drinking some Honey Vanilla Chamomile right now! Yum!

What I'm Looking Forward To

Thanksgiving – Oh yeah, I get to go to MS for a couple days with my sweet family and have a quick visit with everyone! I'm so happy living here in VA but I certainly can't wait to see some friendly MS faces while I visit at the end of the month!

Holiday Movie Season – Namely, seeing The Imitation Game and Mockingjay…two films I've been looking forward to eagerly for a couple months now. The wait is almost over, it's time to see some great shows at the movies!
Well….that's all for now! See you again at the end of November!